State of the Kingdom
March 31, 2010
Your Majesty,
Lords and Ladies,
Loyal Citizens:
We Loyalist continued our efforts to suppress the rebellion and find out who is behind the trouble in our lands.
In Britain, I only made fourteen arrests of our citizens.Eight of those arrested belong to the Artist Guild.
I spent much of my effort against riaders in Britain.
I arrested fourty-nine of the raiders. One Tomas was arrested twice in Britain.
My next encounter with him will be his execution.
Mirabel the Waitress did come to my aid again! She did assist in the subdual of nine raiders!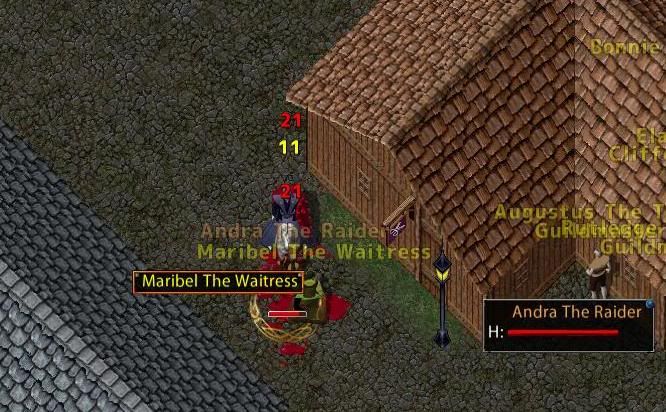 I have made her Seneschal de Britain during the period of Martial Law.
The Sonoma branch of the House of Mathrafal will ensure the care of this lady and her family, henceforth.
Lady Karyn made another thirty-nine arrests in Minoc. Six were from the Actor's Guild..
Seventeen rioters were from the New World Order.
Lord Vin Decatur did arrest one hundred and two various criminal elements in New Magenica.
Twenty-three Council Members were among those arrested.
Twelve Actors, Artist or Bards were also among those jailed.
One Clementia was arrested twice, once posing as a Council Member and then as a servant.
Twenty-five rioters were led to jail in Skara Brae. Of those areested ten were from the
Rangers Guild. Another six were Actors, Artist or Bards.
In Trinsic we only arrested nine rioters for various reasons. Mainly becuase my agent there cannot defeat raiders.
Of those arrested three were fighters and three were bards.
Truble has flared in Yew. I fear something troubling there.
Agent Toxic Haze arrested fourty-nine individuals in Yew this week.
There is no one group that stands out there. Eight were Actors, Artists or Bards.
Twelve were fighters.
I have not heard from Toxic in several days. He was last seen tracking a bard from Britain.
I heard that he was seen near the Court of Truth.
I inetend to lead a mission there tonight.
I will send the a report of that later.
For the Loyalist,
Court of Sonoma,
Maddwg, Judge