State of the Kingdom
April 29, 2012
Your Majesty,
Lords and Ladies,
Loyal Citizens:
The rebellion continues unchanged. While we have reduced the number of arrests that we make, we still arrested 137 individuals over the last week.
We have not been able to ascetain any more information regarding the cause of the insanity of the rebels. We have failed ot gather any more information about Ysgeler and her intenetions.
However...
Ysgeler has gathered data about us.
This morn Stick E Fingur was ambushed and slain outside the Casa Dos Equis Bar and Grill.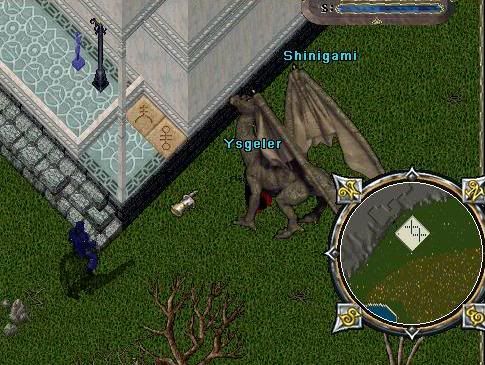 Stick was not pe[repared for such a fight and fell to the dragon very quickly. Ysgeler then spoke a spell over the corpse of our agent.
We have not been able to locate the ghost of agent Stick E Fingurs.
His whereabouts remains unknown.
For the Loyalists
Maddwg, Judge