Going to the Exodus Encounter is simple. It takes some keys, like many dungeons. Okay, some people need three keys amd some people need four. See how simple that is?
No?
More detail?
Okay.
1) The first key is a robe. Not just any robe. Not even the enviable Death Robe we all love so much. This robe: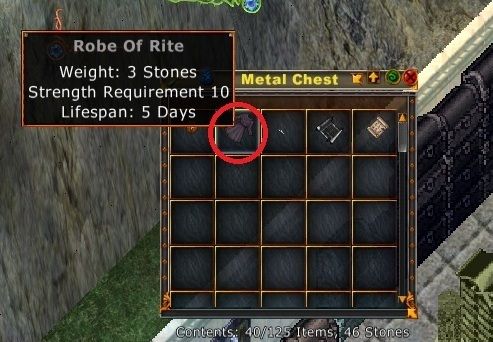 2) The second key is a dagger, this one in particular: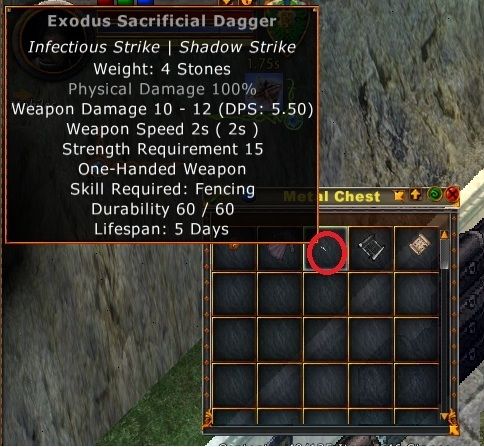 3) The third key is a rite. It has to the the right rite, right?: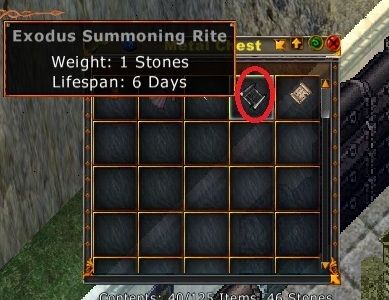 4) The fourth key is special. I know, oooooohhh. Special. It's a special altar:
The fourth key is only needed by the leader of the goobers....err.. party of great warriors going to visit Exodus.
Once you have your three keys you have to equip two of them. You must place the dagger in your hand. (It doesn't matter if you are not a fencer. It isn't even helpful.) You must also wear the robe. Yes, this means you may have to remove some of your clothing. I should point out that you should place the dagger in you OWN hand and the robe should be worn by you. Trying to help some of the other players in getting dressed could lead to an awkward moment......trust me on that.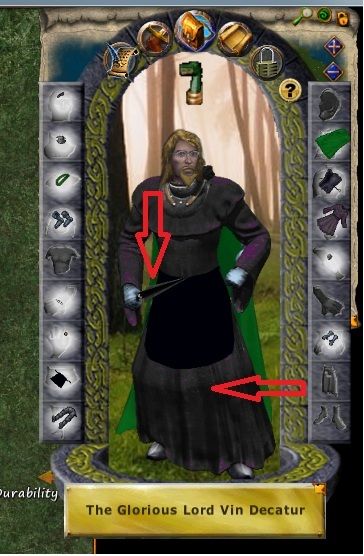 Now that everyone is wearing their robes and holding a dagger, everyone must form a party of friends. (Trust me, the more targets for ole Exodus the better.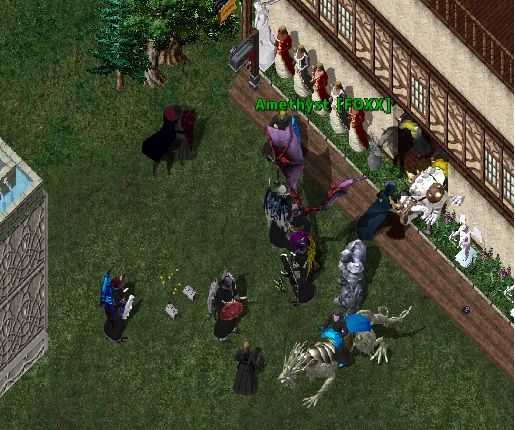 Now the party should proceed to a Virtue Shrine.
I know it may seem annoying but it is very helpful if everyone in the party goes to the SAME shrine.
Once at the shrine, the party leader will use the Altar on the shrine and this black book will appear on the altar.
Here is the tricky part, so I will type slowly for those with reading impairments.
Double click your dagger (not someone elses) and then click the book.
Double click your Rite and then click the book.
There should be an attaboy message in your journal.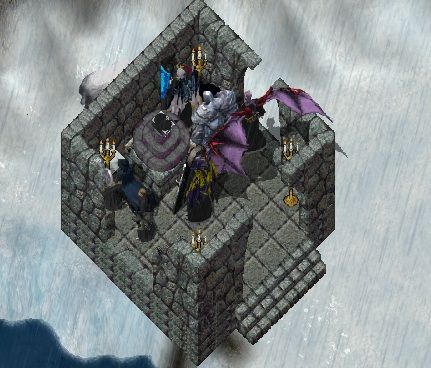 Once everyone gets down to the encounter area, get redressed. Dressing in your own clothing will keep the party happier. Also re-equip any weapons or stuff you may normally carry in your hands.
Wildly run down and smash that Clockwork Exodus. (If you are smart, try attacking him from as far away as possible.... three of four screens away, if possible.) He is big and can cause some back pain, joint pain, head pain and suddden death. Enjoy!